"Welcome one another, therefore, just as Christ has welcomed you, for the glory of God." Romans 15:7
The St. Athanasius the Great Greek Orthodox Church in Arlington, Massachusetts strives to be a living witness of our Lord and Saviour Jesus Christ. Our mission as a Parish is to "Practice Hospitality" (Romans 12:13), as St. Paul so exhorts. Thus, it is our rich blessing to strive and bring the Light of Christ to all of God's people, through Orthodox Christian tradition, education, and philanthropy. We seek to serve the spiritual needs of our faithful parishioners through the sacramental life of the Church. By means of outreach and faith in God, we continue our growth as a living Church by inviting others into the Orthodox faith through Baptism and/or Chrismation, and educating them through the establishment of our Christian ministries, programs, schools & philanthropic activity.
---
Dear Parishioners,


Please note that Fr. Anthony will be away from Tuesday, July 9 through Friday, July 19.

In the event of an emergency, please call our office secretary, Stella Kazantzas
at (781) 646-0705. If you call after hours, your call will be returned the next day.
We kindly ask that you refrain from calling the Metropolis directly for any emergency or special need. Stella will be able to adequately assist you in Fr. Anthony's absence.
If your matter is urgent, please call our church office at (781) 646-0705. If after office hours, Fr. Anthony's voice mail recording will have instructions for further assistance.
Thank you and God bless.
NOTE: There will be no Great Vespers on Saturday, July 13.
Great Vespers will resume on Saturday, July 20.
---
Summer Worship Hours
Orthros 8:15 a.m. - Divine LIturgy 9:30 a.m.
Summer Parish Office Hours
Monday-Thursday, 9:00-1:00 p.m.
Closed Fridays
Thank you for bringing the whole family! We are so grateful for your support each and every year. We hope you enjoyed yourself, our Greek food, music, and dancing.
We hope to see you again soon!
---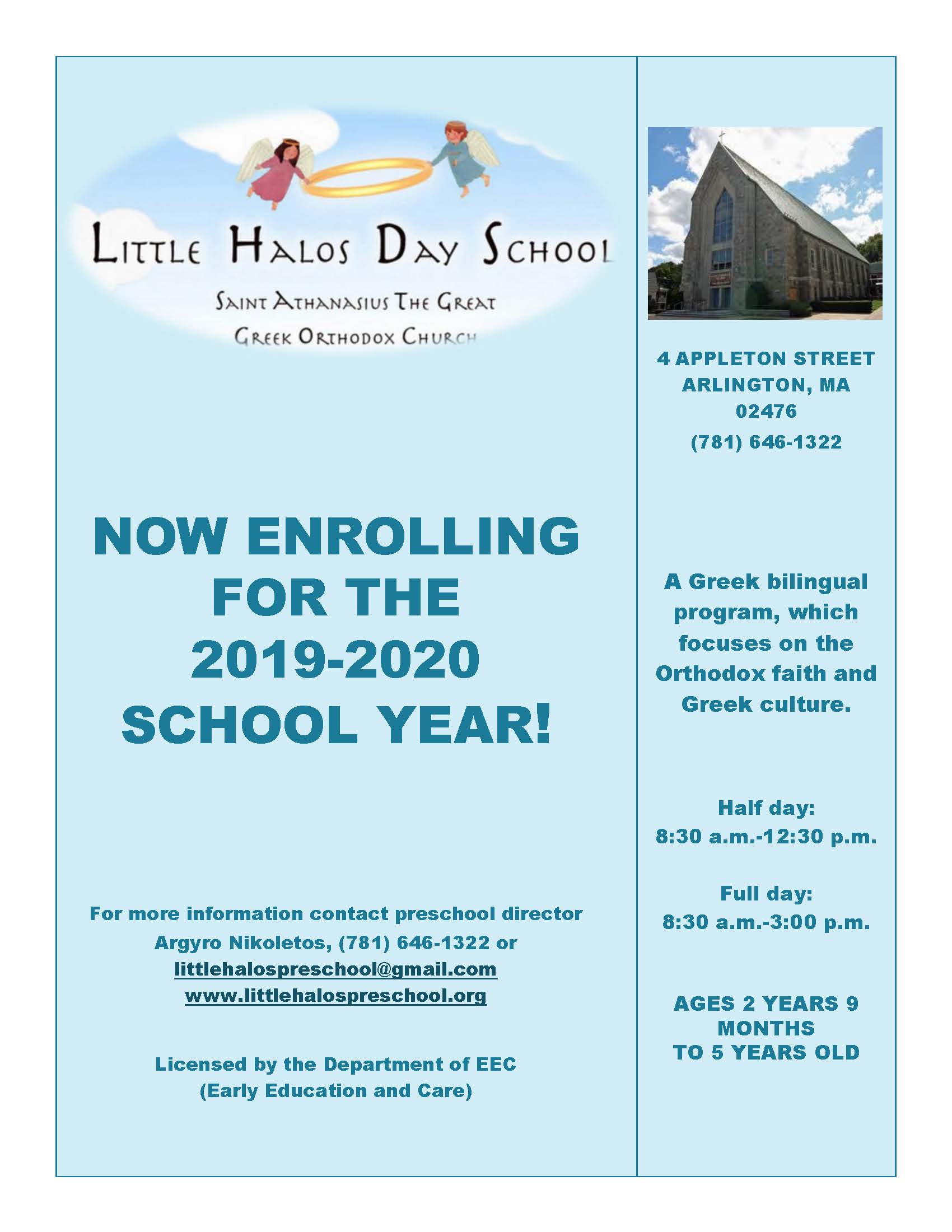 ---

---

View our Calendar
---
Join our e-mail list to
receive our newsletter!
---
Regular Church Service Schedule
Orthros 8:45 a.m. - Divine Liturgy 10:00 a.m.
Great Vespers, Saturdays, 6:00 p.m.
Parish Office Hours
Monday - Friday:
9:00 a.m. - 2:00 p.m.
If there is NO SCHOOL due to Holidays or inclement weather, the Parish Office will be closed

---

---
Please consider donating to the ministries of the St. Athanasius parish through the Giving Tree.
---