Welcome Fr. Robert Archon
Dear Parishioners and Friends, please join us in welcoming Fr. Bob to our Parish!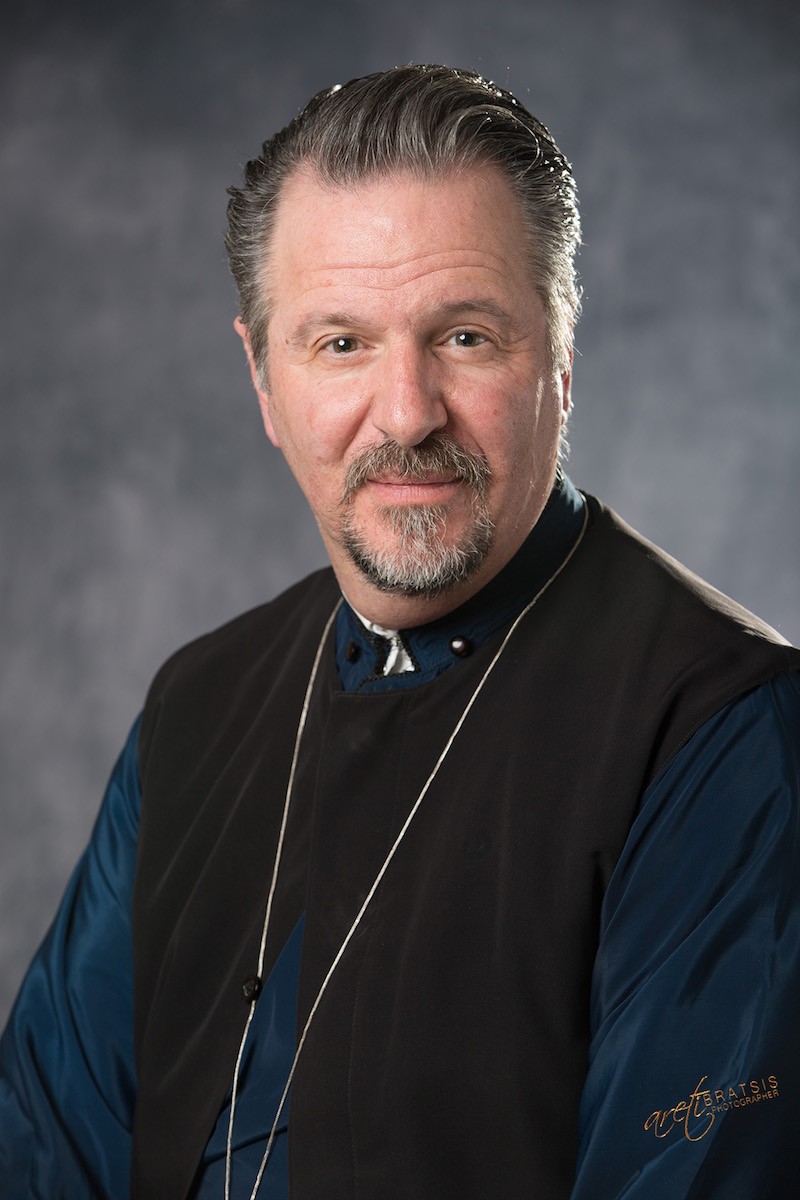 The Saint Athanasius the Great Parish Council is pleased to announce, with the blessing of His Eminence Metropolitan Methodios, the assignment of our new Proistaminos Father Robert J. Archon. Fr. Bob will begin his ministry at Saint Athanasius the Great on September 1, 2020.
Fr. Bob has been a priest for over three decades. He grew up in Flushing, Queens, NY until the age of 15 when, subsequent to his father's retirement from the Navy, he moved to Fresno, CA. He graduated from Holy Cross Greek Orthodox School of Theology in 1986 and served as an Assistant Priest at Saint Nicholas Greek Orthodox Cathedral in Flushing, Queens, NY. He then served the Annunciation Church in Elkins Park, PA and finally Saint Mark Church in Boca Raton, FL. Prior to arriving at Saint Athanasius the Great he served at Saint Nicholas in Portsmouth, NH. While at Saint Nicholas he served as the Chaplain for both the Fire and Police Departments in Portsmouth, NH.
Fr. Bob and his wife Caliope have two daughters, Nicole and Erin. Their youngest daughter Erin is studying at Keene State College in New Hampshire and their oldest daughter Nicole graduated from Florida State University in Boca Raton. Fr. Bob has completed a master's degree in Clinical Psychology at LaSalle University, and recently successfully defended his doctoral dissertation and was awarded his Ph.D. in Organizational Leadership in Non-for-Profit Organizations from Capella University. He is currently serving as Adjunct Professor of Parish Administration and Leadership at Holy Cross Greek Orthodox School of Theology.
Please join us in welcoming Fr. Bob to our beloved Saint Athanasius the Great parish family and embrace him with love, kindness, and prayers. It is our fervent prayer that God will continue to bless our community and continue to give us the strength, determination, and love to proceed forward in a positive and prayerful manner.
With Love in Christ,
The Members of the Saint Athanasius the Great Parish Council
Please click here to download the Parish Council letter in Greek & English
---
---
| | |
| --- | --- |
| | |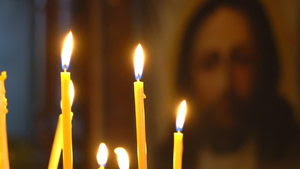 We understand that during this difficult time of the pandemic, it can be difficult to be physically away from your church. While we can pray from home, you may miss the ability to light a candle in church.
Let us light a candle for you at St. Athanasius.

"I am the light of the world; he who follows me will not walk in darkness, but will have the light of life." (John 8:12)
---
---

---

View our Calendar
---
Join our e-mail list to
receive our newsletter!
---
Summer Worship Hours
Sunday, June 7 - Sept. 7, 2020
Orthros 8:15 am, Divine Liturgy 9:30 am
---
Parish Office Summer Hours
Mon - Wed - Thurs
10:00 am - 2:00 pm

Regular Church Service Schedule


Orthros 8:45 a.m. - Divine Liturgy 10:00 a.m.




Great Vespers, Saturdays, 6:00 p.m.
Parish Office Hours

Monday - Friday
9:00 a.m. - 2:00 p.m.
---

---
Please consider donating to the ministries of the St. Athanasius parish through the Giving Tree.
---